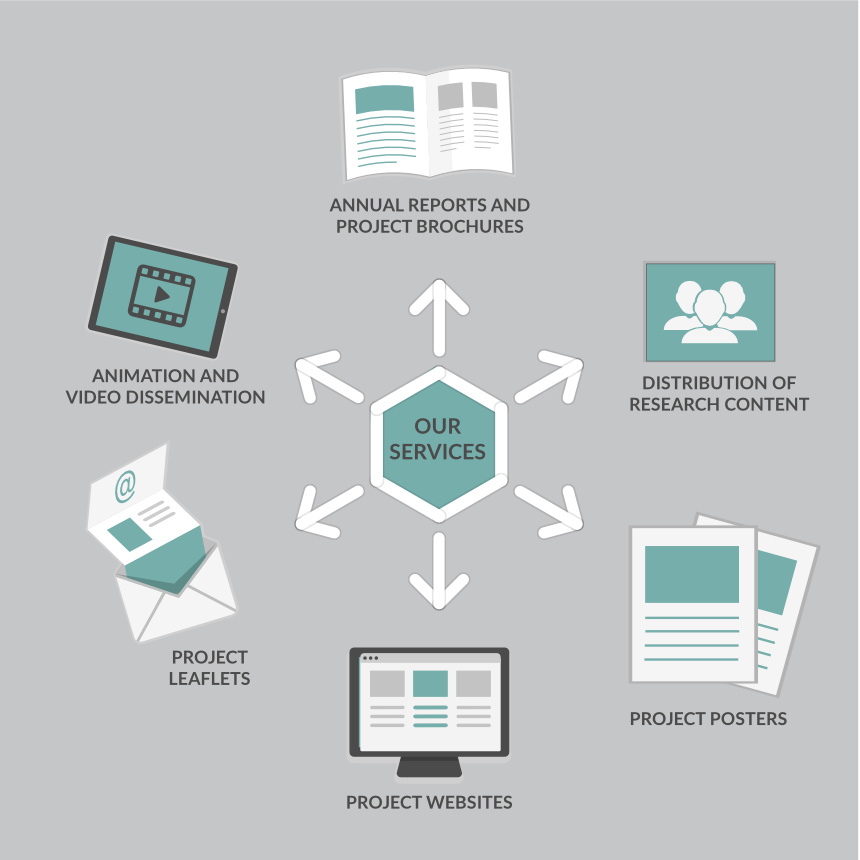 Delivering strategic dissemination with clearly defined objectives that demonstrates impact for your project or work is a huge challenge. Creating dissemination that actually engages stakeholders and maintains a legacy is critical.
Impact, and the supporting dissemination services, has been carefully designed to maximise value and ensure the greatest possible impact.
With this in mind, we support any reuse of the content we create under the terms of the Creative Commons licence.
We are always happy to discuss our full range of dissemination and engagement services and support researchers in reusing, repurposing and republishing the content from Impact.
Some of the ways in which featured researchers and projects are using their Impact publication content to support multiple dissemination activities include:
Contribution to project annual reports
Project and research brochures
Leaflets to summarise a project
Posters – both scientific and informal
Animation and video dissemination
Use as a microsites or contribution to a full project website
Distribution of physical copies of Impact at project events, workshops and conferences
Distribution of the research content via social media and research networks
Newsletters – researchers are always free to republish the content we create
Facilitating internet forum discussion and online debates
Our team is happy to provide more information and a customised plan and recommendations for maximising the impact and legacy of dissemination through the Impact publication.